Peppernuts
2021-01-08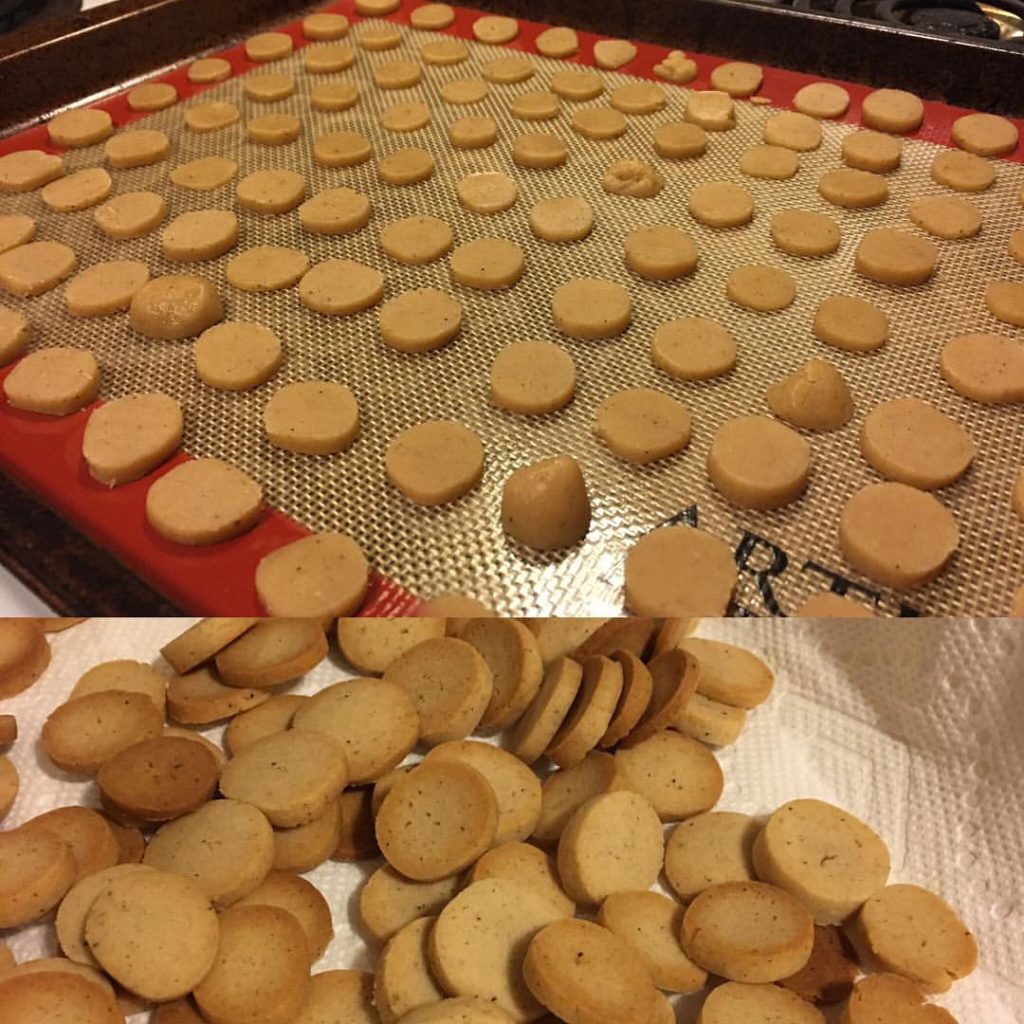 This is a family recipe that I was given under the strict promise to not give it to anyone. In response to that, I have given it to everyone who's asked.
DO NOT DOUBLE THIS BATCH, this makes enough teeny-tiny licorice-flavored cookies to fill a 9×13 gladware container.
Ingredients
1 cup butter
1 cup light corn syrup
8 cups flour (yes.)
2 tsp cinnamon
1/2 tsp cloves
1 1/2 tsp anise oil (needs to be the oil, not extract)
1 cup sugar
1 cup sour cream
1 tsp nutmeg
1 tsp ginger
1/2 tsp baking soda
Instructions
With either a stand mixer or a hand mixer, cream butter and sugar together until fluffy.
Add corn syrup and sour cream and combine.
Add 4 cups flour, cinnamon, nutmeg, ginger, cloves, soda, and anise oil.
Move to a counter or silicone baking mat and knead in other 4c flour.
Roll out segments of the dough into rolls that are roughly the diameter of your index finger. Chill until firm.
Slice and bake at 375 until golden brown, roughly 11-14 minutes.